CrossFit Brunswick – CrossFit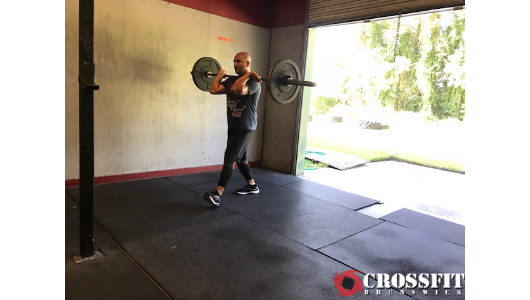 You will never have this day again.. so make it count! #mondaymotivation #getupandgo #besuccessful #crossfitbrunswick

Warm-up
15min for Warm-up, Mobility, & Instruction
5min EMOM

5 KBS + 5 OHS w/pvc
Then, w/ empty barbell:

5 Hang Power Snatch + 1 OHS

5 Mid-Shin Power Snatch + 1 OHS

5 Hang Squat Snatch + 1 OHS

5 Mid-Shin Squat Snatch + 1 OHS
Mobility:

T-Spine & Shoulders as needed.
Warm-up Today's Complex to ~50% 1RM Snatch

Strength
Today's Complex:

1 Power Snatch

1 Hang Squat Snatch

Hang Snatch (12 x 1)
-1 set of the complex every 90sec for 18min (12sets)

-Start at ~50% 1RM Snatch and increase by ~10% every 3 sets. Final 3 sets should be ~80%.
-If unable to "Hang Squat Snatch" the weight, then Hang Power Snatch, pause in your landing position, then lower yourself below parallel.

Metcon
Metcon (Time)
For time, 15min Cap:

400m Run

25 Pull-ups (+C2B)

200m Run

25 Pull-ups (+C2B)

400m Run

Extra Credit
Strength/Accessory: Death-By Strict HSPU

Skill/Conditioning: 10rounds, 30sec Double-Unders 30sec Rest

Mobility: Bow & Arrow Stretch, 3min/side