Posted by
James Colson
on Mar 6, 2018 in
WODs
|
0 comments
CrossFit Brunswick – CrossFit
Box News: Congrats to Team Squattin' 4 Cinnamon Rolls for a week 2 win! That's two weeks in Row! Tune in Thursday night at 8pm to find out what our Week 3 Workout is!
-We will continue our Open Schedule this Friday afternoon, with a *suggested* warm-up and 'Heat' sign-up board for everyone to do 18.3! Be sure and stick around to cheer on your fellow athletes!
-Reminder that we will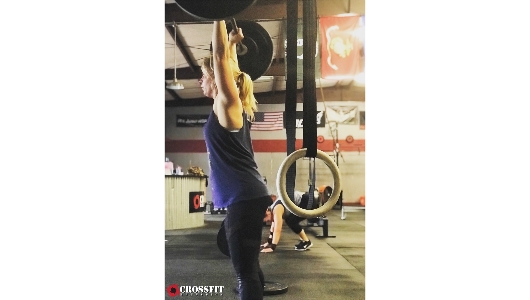 Fresh barbell on the menu for this fine Wednesday! Come and get it! #Susanisabeast #barbellworkout #shoulders #lats #tightcore
Warm-up
10min for Warm-up, Mobility, & Instruction
60′ High Knees

60′ Butt Kickers

10 Air Squats

60′ Walking Groiner Stretch

60′ Walking Samson Stretch

10 Air Squats
Then, 5 Reps w/an empty Barbell
Tall Muscle Clean

High Hang Muscle Clean

Low Hang Muscle Clean

Push Press

Tall Power Clean

High Hang Power Clean

Low Hang Power Clean

Push Jerk
Warm-up Clean & Jerk
Strength
Clean and Jerk (20 x 1)
-1 rep EMOM for 20min

-Start as light as desired and build to a heavy single for the day.
Metcon
Metcon (Time)
5 Rounds For Time, 20min Cap:
10 Box Jump Overs 24/20″ (+30/24)

8 Deadlifts 115/80 (+155/105)

6 Hang Power Cleans 115/80 (+155/105)

4 Front Squats 115/80 (+155/105)

2 Shoulder-to-Overhead 115/80 (+155/105)
Extra Credit
Strength/Accessory: Tabata Planks, 4 Rounds

Skill/Conditioning: 3 x 1mile Assault Bike, rest as needed between sets

Mobility: Banded Ankles, 3min/side