CrossFit Brunswick – CrossFit
Next Monday all 6am classes will be moved to 5:45am!
Hoodie Orders end December 1st!
The gym will be closed for renovations Saturday December 8th and Sunday December 9th! Anyone who wants to lend a helping hand is welcome! We will provide refreshments!
Christmas party and White Elephant exchange will be held at the Box on December 14th! Bring a dish and a friend!
Driven Orders will be placed on December 15th!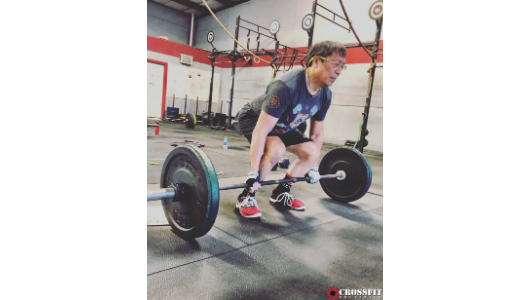 "I find that the harder I work, the more luck I seem to have." -Thomas Jefferson #workhard #keepgoing #bestrong #crossfitbrunswick
Warm-up
20 Minutes "freeze frame"
Strength
Turkish Get Up (3 x 10 alt)
Metcon
Metcon (AMRAP – Rounds and Reps)
20min Partner LeapFrog:
42 Double-Unders

30 alt Lunges w/ DB 50/35

18 Alt DB Snatches 50/35
Gymnastics
Max Effort Handstand Hold