CrossFit Brunswick – CrossFit
-BOLO: A Blue-handled Rogue Speed Rope has gone missing. If found please turn it in to a coach!
-This month's Free Friday & Social will be NEXT Friday the 17th!!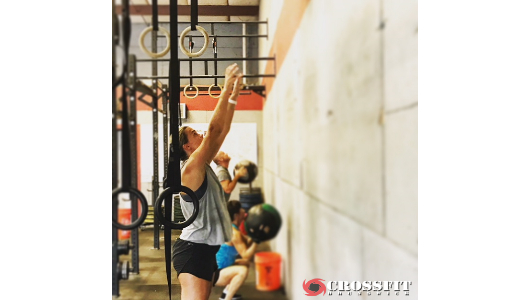 "Keep your eyes on the stars, and your feet on the ground." -Theodore Roosevelt #staygrounded #stayfocused #wcw #heyStormye #crossfitbrunswick
Warm-up
12min for Warm-up, Mobility, & Instruction
2 Rounds

20sec KBS

10sec REST

20sec Goblet Squats

10sec Rest

20sec 1-arm KB Deadlift (right)

10esc Rest

20sec 1-arm KB Deadlift (left)

10sec Rest
Then, Mobility

Coach's Choice Lower back, Glutes, & Hamstrings, 4min
Review & Warm-up Deadlift to ~50% 1RM
Strength
Deadlift (10-8-6-4-2)
10 @ 50%

8 @ 60%

6 @ 70%

4 @ 80%

2 @ 90+%

-15min Cap

-Perform 3-5 Toes-to-Bar between each set.
Metcon
Metcon (6 Rounds for reps)
Six 2min Rounds for Reps:
In 2min

200m Run

ME Bar Facing Burpees
1min Rest
Extra Credit
Strength/Accessory: 10min EMOM, 30sec DBall Hold

Skill/Conditioning: 10min of Pistols Practice

Mobility: Banded Spinal Mobilization, 2-3min/side