Posted by
James Colson
on Jul 3, 2018 in
WODs
|
0 comments
CrossFit Brunswick – CrossFit
-Freedom Week continues today with a HeroWOD at 9AM and 415PM ONLY!
-New Month, New Charity! This month use #givewater to donate clean drinking water to those in need!
-In an effort to get us closer to our Big Ass Fan, we will be putting the proceeds from ALL WATER SALES into the Big Ass Fan Fund this month!
-Nutrition Challengers!! This Saturday marks the end of your Challenge. Come in at 9am for a benchmark re-test and closing measurements at 10am. Let's see who is bringing home that prize money!
-July's Free Friday & Social will be Friday July 20th.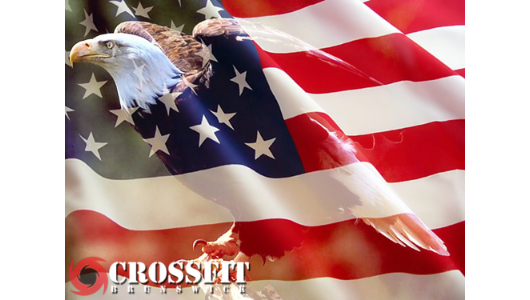 "We hold these truths to be self-evident, that all men are created equal, that they are endowed by their Creator with certain unalienable Rights, that among these are Life, Liberty and the pursuit of Happiness." -The Declaration of Independence #america,"W
Warm-up
10min for WOD Explanation & Athlete's Choice Warm-up
Metcon
Severin (Time)
50 Strict Pull-ups

100 Hand Release Push-ups

Run 5k

If you've got a 20# vest or body armor, wear it.
In honor of U.S. Army Sergeant First Class Severin W. Summers III, 43, of Bentonia, MS, died August 2, 2009 in Qole Gerdsar, Afghanistan
To learn more about Severin click here
-No Timecap!

-Partner Variation: One athlete working at a time, swapping as desired. Must be Solo to be Rx.
-5k Run: 1x200m Run then 6x800m Runs