Posted by
James Colson
on May 8, 2018 in
WODs
|
0 comments
CrossFit Brunswick – CrossFit
Box News:
-Free Friday & Social will be Friday May 18th!
-We will be doing a Beach WOD Day May 19th!! Details coming soon…
-Memorial Day Murph will be Monday, May 28th at 10AM!
-Our next 6-Week Nutrition Challenge will be starting soon as well! This time around you are going to need some teammates to join in on the fun!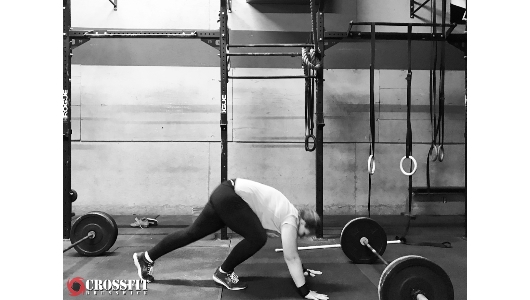 "Perseverance is the hard work you do after you get tired of doing the hard work you already did."–Newt Gingrich // Solid efforts going in, athletes! We see that progress.. #CFB #keepitup #perseverance #strongcommunity
Warm-up
12min For Warm-up, Mobility, & Instruction
5min EMOM

5 WBS + 5 Burpees
Then, Mobility
Wrist Mobility, 1min/side

Banded Shoulders 1min/side

Rig Squats, ~2min
Then, Review & Warm-up Thrusters
Strength
Thruster (10 x 1)
-1rep EMOM for 10min.

-Build to a moderately heavy single for the day.
Metcon
Kalsu (Time)
For Time:

100 Thrusters, 135# / 95#
*Perform 5 Burpees Every Minute on the Minute*
In honor of LT Robert James Kalsu (April 13, 1945 – July 21, 1970)
To learn more about Kalsu click here
-30min Cap
***Scaling Options***

1) Less Weight: something you can consistently hit 5 unbroken reps on every 60 seconds.

2) Less Burpees: Scale from 5 to 3 burpees every 60 seconds.
Extra Credit
Strength/Accessory: 5 x 8-10 DB Bicep Curls/arm

Skill/Conditioning: 1mile Assault Bike Sprint

Mobility: Athlete's Choice Shoulders, 3min