Posted by
James Colson
on Mar 12, 2018 in
WODs
|
0 comments
CrossFit Brunswick – CrossFit
Box News: A big CONGRATS to all our athlete's hitting their first Pull-ups or Muscle-ups this week! We are through three weeks of the Open, only two workouts to go!!
-Reminder that we will NOT be having our monthly Free Friday & Social this month.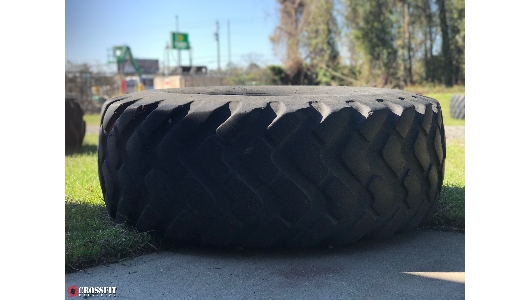 Functional fitness. Constantly varied. Challenge yourself daily. #crossfitwillchangeyou #ifyouletit #fliptires #bestrongforever
Warm-up
10min for Warm-up, Mobility, & Instruction
2 Rounds:

20sec KBS

10sec Rest

20sec Single Arm KB Deadlift (Right arm)

10sec Rest

20sec Single Arm KB Deadlift (Left arm)

10sec Rest

20sec AMSU

10sec Rest
Mobility (as needed):

Couch Stretch 1min/side

Lower Back Mobility (Athletes Choice), 2min
Then 5reps each w/a barbell
Straight Leg Deadlifts

Back Squats

Good Mornings

Deadlifts
Warm-up Deadlifts
Strength
Deadlift (10 x 3 )
-1 set of 3 reps EMOM for a heavy touch-and-go triple

-this does NOT needed to be a 3RM attempt, just a heavy but perfect triple.
Metcon
Metcon (Time)
For Time, 30min Cap:

50-40-30-20-10 AMSU

25-20-15-10-5 Deadlifts 155/105
-200m run after each set of deadlifts
For Ex:

50 AMSU

25 Deadlift s

200m Run

40 AMSU

20 Deadlifts

200m Run
Extra Credit
Strength/Accessory: 5 x ME Strict Pull-ups

Skill/Conditioning: 4 x 400m Run, 2min rest between laps

Mobility: Lower back