Posted by
James Colson
on Oct 29, 2018 in
WODs
|
0 comments
CrossFit Brunswick – CrossFit
-We would like to invite everyone to CFB Friday night for a Town Hall meeting following the 6:15pm class to ask any and all questions regarding the future of CFB and say goodbye to James & Whitney!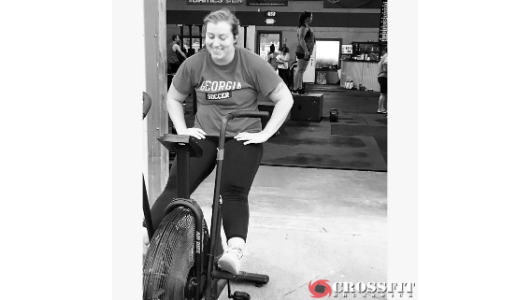 Your attitude can carry you through it–be self-encouraging not self defeating. #positivevibes #attitudeiseverything #crossfitbrunswick
Warm-up
10min for Warm-up, Mobility, & Instruction
5 Reps each w/empty barbell
Hang Power Clean

Elbow Rotations

Front Squat

Back Squat

Good Mornings

Shoulder Press

Push Press
Then, 5 unbroken sets of:

Front Squat

Push Press

Back Squat

Push Press (Behind-the-neck)
Strength
Push Press (20 x 1)
-1 Rep, FROM THE FLOOR, every 90sec for 30min (20 reps).

-Start light and build by feel to a heavy single.

-If you reach a 1RM early, take 5-10% off the barbell and continue 1 rep every 90sec for the remainder.
Metcon
Metcon (AMRAP – Rounds and Reps)
6min AMRAP:

10 Double-Unders

1 Burpee Chest-to-Bar Pull-up (+Bar Muscle-up)

20 Double-Unders

2 Burpee Chest-to-Bar Pull-ups (+Bar Muscle-ups)

30 Double-Unders

3 Burpee Chest-to-Bar Pull-ups (+Bar Muscle-ups)

…and so on.
Extra Credit
Strength/Accessory: 5 x 8-10 DB 1-arm Rows

Skill/Conditioning: 2 x 1000m Row, rest equal to work

Mobility: Bow & Arrow Stretch, 3min/side