CrossFit Brunswick – CrossFit
-WEATHER ALERT: We are keeping a close eye on Hurricane Florence. There are currently no plans to alter our current schedule.
-The Free Friday & CFB Social will be NEXT Friday the 21st!
-Don't forget to place your Driven Supplements order by this afternoon!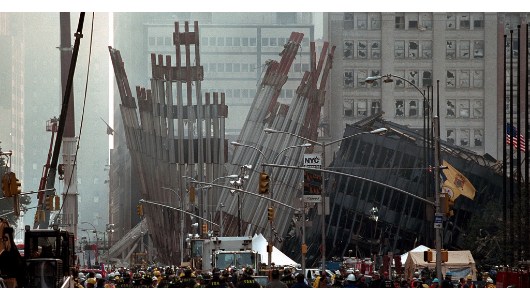 In remembrance of every man, woman, and child lost in the ash; and those who live on to tell of the tragic events of this day, may we never forget 9/11/2001.
Warm-up
15min for Warm-up, Mobility, & Instruction
6min EMOM

40sec Slow Row + PVC Shoulders

20sec Rest & Rotate

40sec Moderate Row + HR Push-ups

20sec Rest & Rotate

40sec Hard Row + Band Pull Aparts

20sec Rest & Rotate
Then, Mobility

Shoulder/Pec Stretch, 1min/side

Banded Shoulders, ~2min
Warm-up Bench Press & Bent Over Rows
Strength
Bench Press (10 x 5 @ ~60%)
-1 set every 90sec for 15min (10sets)

-All sets at the same weight, ~60%1RM.

-Superset with Bent Over Rows.
Bent Over Row (10 x 5)
-Use a moderate weight that you can maintain good form with for all 10 sets.
Metcon
Remember 9/11 (Time)
2,977m Row
-20min Cap
Extra Credit
Strength/Accessory: 4-position Tabata Planks, 2-3 Rounds

Skill/Conditioning: Tabata Assault Bike Sprints

Mobility: Foam Roll/ Bar Smash Lats