Posted by
James Colson
on Jun 14, 2017 in
WODs
|
0 comments
CrossFit Brunswick – CrossFit
FREE Friday is TOMORROW! Bring a friend to ANY class for FREE tomorrow for a fun partner (maybe team) workout! CFB Social to follow the 6:15 class!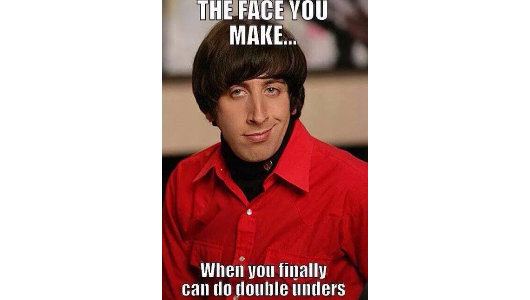 #doubleunders

Warm-up
20-25min for Warm-up and Mobility
5min Double/Single-under Practice

Dragon Stretch ~2min/side

250m Row

Couch Stretch ~2min/side

20 AMSU

Scorpion Stretch ~2min/side

Metcon
Annie's On a Boat (AMRAP – Rounds and Reps)
30min AMRAP:

10-20-30-40-50……

Double-Unders

AMSU

-Row 250m Between each round

-Continue increasing by 10 reps each round.

Extra Credit
Mobility: Repeat mobility from warm-up

Strength: 3 x 10 OHS