Posted by
James Colson
on Mar 7, 2018 in
WODs
|
0 comments
CrossFit Brunswick – CrossFit
Box News: Congrats to Team Squattin' 4 Cinnamon Rolls for a week 2 win! That's two weeks in Row! Tune in Tonight at 8pm to find out what our Week 3 Workout is!
-We will continue our Open Schedule tomorrow with a *suggested* warm-up and 'Heat' sign-up board for everyone to do 18.3! Be sure and stick around to cheer on your fellow athletes!
-Reminder that we will NOT be having our monthly Free Friday & Social this month.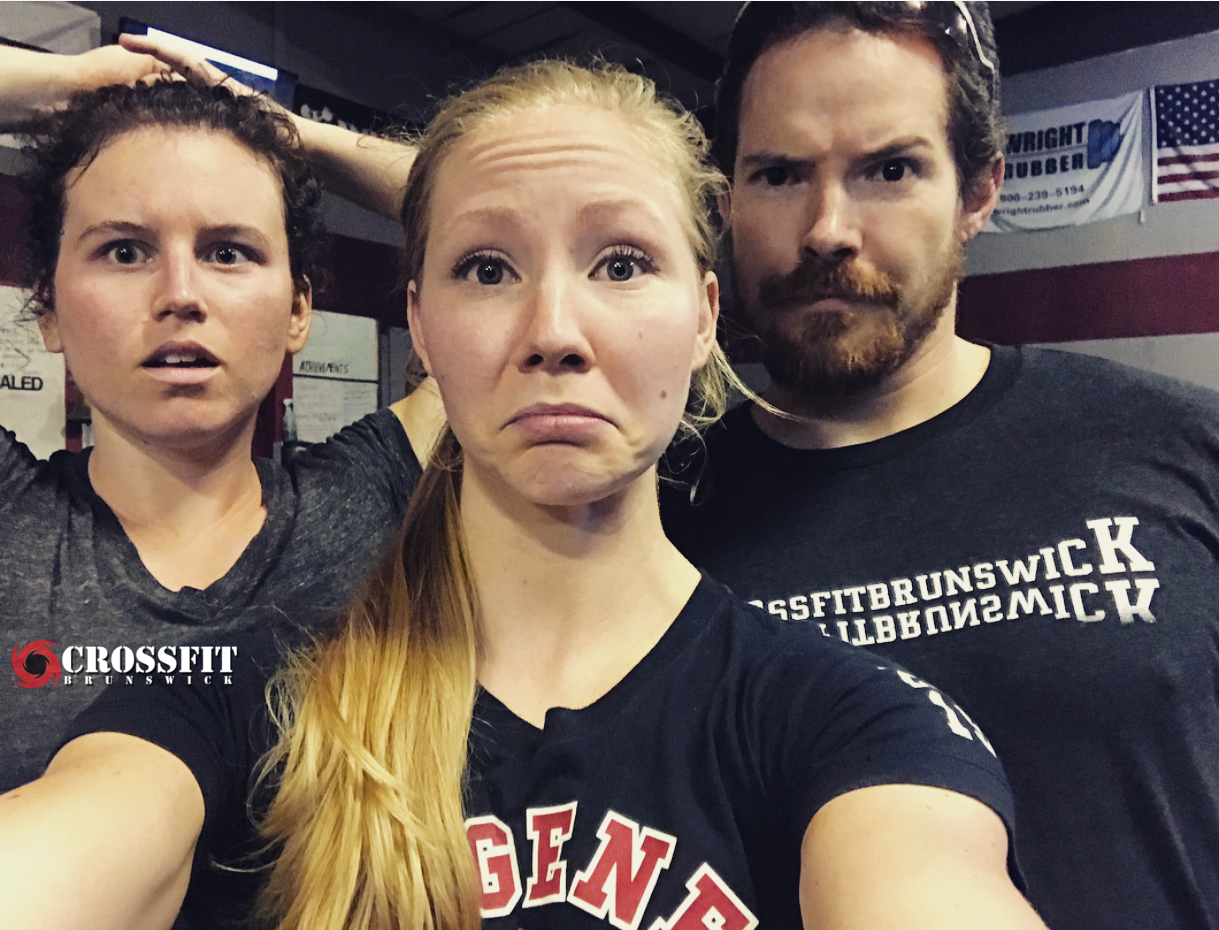 Coaches thoughts on 18.3: what in the world is coming next?! #coachKanz #coachSquatson #coachJames #yikes
Warm-up
10min for Warm-up, Mobility, & Instruction

***18.3 is tomorrow, so consider treating today as a active recovery day***
400m Run

30 Air Squats

20 Push-ups

10 Pull-ups
Then, Mobility:

Foam Roll/Bar Smash Legs, 2min/side

4-position banded Legs, 2min/side

Banded Shoulders, 2min/side
Skill Work
Today we will spend up to 20min to practice:

Pull-ups & Pull-ups Variations

Handstands & HSPU Variation

(We haven't seen either yet this Open Season!!)
Metcon
Metcon (AMRAP – Rounds and Reps)
20min Partner Leapfrog:

21cal Row

15 Burpees to 6″ target

9 Toes-to-Bar
-partners will TAG and swap after each movement.
Extra Credit
Strength/Accessory: None

Skill/Conditioning: 10min jog/bike/row at a conversational pace

Mobility: Athlete's Choice