CrossFit Brunswick – CrossFit
Next Monday all 6am classes will be moved to 5:45am!
Hoodie Orders end December 1st!
The gym will be closed for renovations Saturday December 8th and Sunday December 9th! Anyone who wants to lend a helping hand is welcome! We will provide refreshments!
Christmas party and White Elephant exchange will be held at the Box on December 14th! Bring a dish and a friend!
Driven Orders will be placed on December 15th!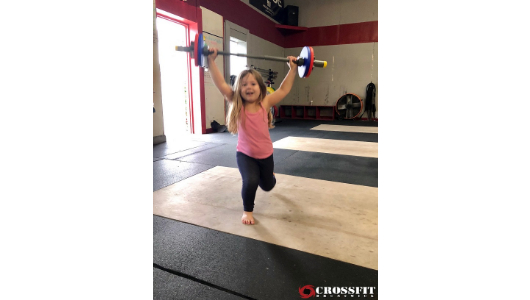 Your littles look up to you more than you know. #startemyoung #kidsloveit #adultsloveit #itsforeveryone #crossfitbrunswick
Warm-up
Burgener Warmup
Mobility
Spend ten minutes alternating between the AB (to get warm) and mobilizing your shoulders (to get ready to snatch)
Strength
Snatch (Find a 1RM)
-20min Cap
Metcon
Metcon (AMRAP – Reps)
16min AMRAP:

400m Run

ME Unbroken Thrusters 95/65
-Score is a single, Max Effort, UNBROKEN set of thrusters completed after each run. Once you break a set of Thrusters, you must complete another 400m to get additional reps.