Posted by
James Colson
on Oct 31, 2018 in
WODs
|
0 comments
CrossFit Brunswick – CrossFit
-We would like to invite everyone to CFB Friday night for a Town Hall meeting following the 6:15pm class to ask any and all questions regarding the future of CFB and say goodbye to James & Whitney!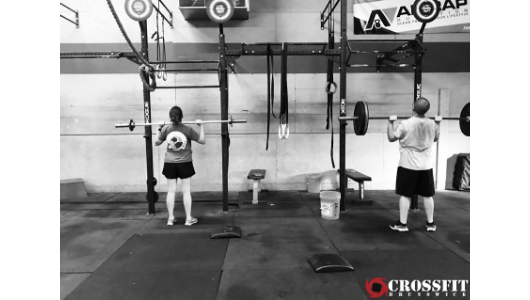 Will it be easy? Nope. Worth it? Absolutely. #worththediscipline #noregrets #crossfitbrunswick
Warm-up
15min for Warm-up, Mobility, & Instruction
60′ High Knees

60′ Butt Kickers

60′ Soldiers March

30′ Inchworm

30′ Duck Walk

30′ Walking Samson Stretch

30′ Walking Groiner Stretch
Then,

40sec AMSU

20sec Rest

40sec Downward Dog

20sec Rest
Then, Review Today's PartnerWOD
Metcon
Metcon (Time)
3 Round Partner Relay, 30min Cap:

400m Run w/KB, 53/35

400m Run w/MB, 20/14

400m Run w/Plate, 45/35
-Athletes will swap every 200m for the duration of the workout.
-Running with the KB, then MB, then Plate, counts as ONE ROUND.

-Count each completed 200m Run as 1 Rep.
Accessory
Three Sets of:

10 Alternating Pistols -OR- Pistol Progressions
Extra Credit
Mobility: Banded Ankles/Lax Ball to Calves, 3min/side