CrossFit Brunswick – CrossFit
-Please excuse the mess… we are remodeling the area behind the desk!
-BOLO: A Blue-handled Rogue Speed Rope has gone missing. If found please turn it in to a coach!
-This month's Free Friday & Social will be NEXT Friday the 17th!!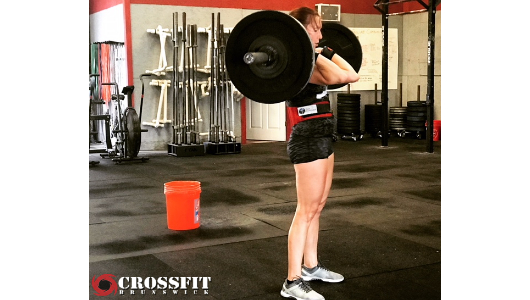 Remember- you control your body with your mind; don't let your mind wander when you want to be focused. #paincave #stayinthezone #dontgiveup #deepbreath #crossfitbrunswick
Warm-up
20min for Warm-up, Mobility, & Instruction
~5min Coaches Choice Game
Then, Mobilize

Banded Shoulders, ~5min
Then, spend ~5min Reviewing and Warming-up DB Snatches
Metcon
Metcon (AMRAP – Rounds and Reps)
30min Partner Leap Frog:
20 Alt DB Snatches 50/35

20 AMSU

20 Cal Row

20 HR Push-ups

20 DB Goblet Squats 50/35
-Partners will TAG & SWAP after each full movement.
Extra Credit
Strength/Accessory: 5 x 8-10 Barbell Bicep Curls

Skill/Conditioning: 1mile Run For Time

Mobility: Repeat Banded Shoulder Mobility from Warm-up