Posted by
James Colson
on Aug 1, 2018 in
WODs
|
0 comments
CrossFit Brunswick – CrossFit
-Don't forget on new Sweat Angels cause this month! Check-in using #giveshoes to help those in need!
-BOLO: A Blue-handled Rogue Speed Rope has gone missing. If found please turn it in to a coach!
-We hope everyone is enjoying the new BAF!! Big thanks to Travis, Rett, Matt, and Coach James for getting it set-up!
-This month's Free Friday & Social will be Friday the 17th!!
-The CrossFit Games have begun! Stay up-to-date on your favorite athletes by checking out https://games.crossfit.com/article/how-watch-2018-games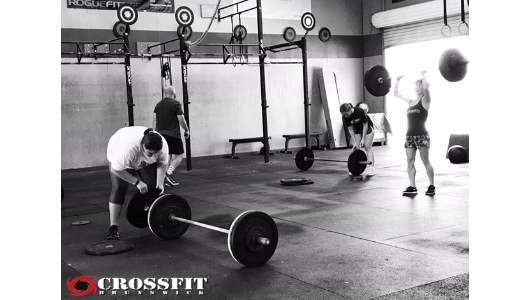 "The greatness of a community is most accurately measured by the compassionate actions of its members." -Coretta Scott King #cfcommunity #fitfam #strongertogether #crossfitbrunswick
Warm-up
20min for Warm-up, Mobility, & Instruction
"Roxanne"
Then, Mobility

Banded Ankles, 3min/side

Bow & Arrow Stretch, 2min/side
Then 5 reps each w/empty barbell

High Hang Muscle Cleans

Low Hang Muscle Cleans

Elbow Rotations

Back Squats

Low Hang Power Cleans

Mid Shin Power Cleans
Review & Warm-up Hang Cleans to today's metcon weight
Metcon
Metcon (Time)
5 Rounds for Time, 30min Cap:
500m Row

10 Hang Power Cleans
*20 Burpee Penalty for breaking up a set of cleans.
Rx: 115/80 Rx+:155/105
Extra Credit
Strength/Accessory: 5 x 10 Double DB Shoulder Press

Skill/Conditioning: 5 x 10 alt pistols practice

Mobility: Lax Ball to ankles/calves