Posted by
James Colson
on Jul 4, 2018 in
WODs
|
0 comments
CrossFit Brunswick – CrossFit
-Freedom Week continues with an exceptionally tough HeroWOD today! Working with a partner and/or scaling is recommended!
-New Month, New Charity! This month use #givewater to donate clean drinking water to those in need!
-In an effort to get us closer to our Big Ass Fan, we will be putting the proceeds from ALL WATER SALES into the Big Ass Fan Fund this month!
-Nutrition Challengers!! This Saturday marks the end of your Challenge. Come in at 9am for a benchmark re-test and closing measurements at 10am. Let's see who is bringing home that prize money!
-July's Free Friday & Social will be Friday July 20th.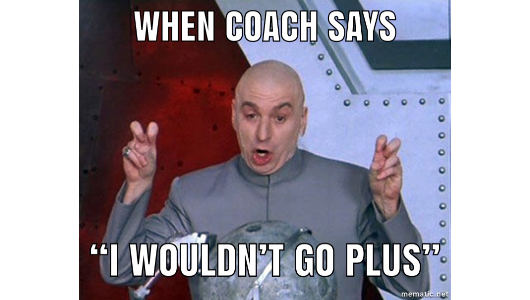 Listen to your coaches when they give you their input.. especially this week around these Hero Wods! #sohardtobehumbled #listentoyourcoaches #proveyourself #cfb
Warm-up
10min for Warm-up, Mobility, & Instruction
200m Row

20 Air Squats

200m Row

15 Back Squat (Empty Barbell)

200m Row

10 Back Squats (Light Barbell)
Warm-up Back Squats to Bodyweight
Metcon
Ned (Time)
7 Rounds for time:

11 bodyweight Back Squats

1000m Row
In honor of Special Agent Nathan "Ned" Schuldheiss, 27, of Newport, Rhode Island, died Nov. 1, 2007
To learn more about Ned click here
-45min Cap
-Partner Variation: Partner Leap Frog (must do solo to be Rx)

500m Row, switch

500m Row, switch

11 Back Squats, switch

Aim for 6 or 8 rounds total.
-Scaling Options:

Decrease Total Rounds

Decrease Weight of Back Squats

Decrease Length of Row
Extra Credit
Strength/Accessory: Partner Weighted Planks, Tabata

Skill/Conditioning: Assault Bike, 10min at conversational pace

Mobility: Bar Smash/Foam Roll quads