Posted by
James Colson
on May 16, 2018 in
WODs
|
0 comments
CrossFit Brunswick – CrossFit
Box News:
-Summer Tank Tops are available for pre-order!
-Free Friday & Social will be TOMORROW! Bring a friend to any class on TOMORROW for a FREE PartnerWOD! CFB Social to follow the 6:15pm class!
-We will be closed for this Saturday's HeroWOD. Instead we will be meeting at the Coast Guard Station at East Beach at 9AM for a BeachWOD!
-Our next 6-Week Nutrition Challenge will be starting on Saturday May 26th! Going with a team challenge this time! Grab your teammates and sign-up at the front desk!
-Memorial Day Murph will be Monday, May 28th at 10AM!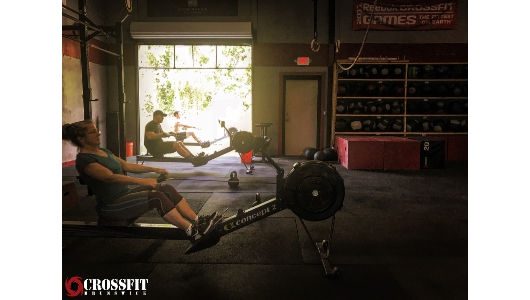 Who's ready for some partnering up tomorrow for Free Friday!? Grab a friend and come to any class for F R E E! Social to follow the 6:15 class. #Fridayeve #bringafriend #sufferingismorefunwithcompany
Warm-up
10min for Warm-up, Mobility, & Instruction
With an Empty Barbell, for quality movement

30 Deadlifts

20 Hang Power Cleans

10 Push Press
Then, Mobility

PVC Shoulders, ~3min
Then, Review Rope Climb & Muscle-up Progressions
Skill Work
Today we will spend ~20 minutes working on:

Rope Climbs & Progressions
Warm-up Barbell Complex during skill session.
Metcon
Metcon (AMRAP – Rounds and Reps)
20min Partner Relay:

4 Deadlifts

3 Hang Power Cleans

2 Shoulder-to-OH

1 Rope Climb (+Legless)

Rx: 115/80 Rx+: 155/105
-Partners will TAG & SWAP after every full round.
Extra Credit
Strength/Accessory: 5 x ME Parallette L-Sit Hold

Skill/Conditioning: 10 x 50m Sprint (Run)

Mobility: Foam Roll/Bar Smash Lats