CrossFit Brunswick – CrossFit
Please remember to preregister for classes to ensure your spot in the class as well as adequate coaches!
We will be open for 9am ONLY today!, we will be closed New Years Day.
Hoodies are in get them while they last!
Don't forget about referral bonuses! Sign up a friend get a month free!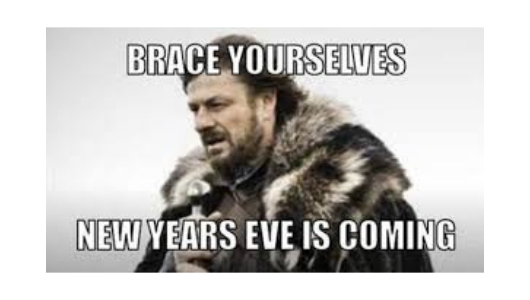 Have a safe and happy New Years Eve!
Warm-up
Metcon
"Out with the Old, In with the New" (Time)
For Time!
Buy-in: Row meters equal to the year
31 Shoulder-to-OH 75/55

31 Pullups

31 Ground-to-OH 75/55

31 AMSU

31 Front Squats 75/55

31 HSPU

31 Box Jumps 24/20

31 Toes-to-Bar

31 WBS 20/14

31 Thrusters 75/55

31 KBS 53/35

31 Burpees (last ones of the year!!)
Cash Out: 365 Double-Unders