CrossFit Brunswick – CrossFit
This Monday all 6am classes will be moved to 5:45am!
The gym will be closed for renovations Saturday December 8th and Sunday December 9th!
Christmas party and White Elephant exchange will be held at the Box on December 14th! Bring a dish and a friend!
Driven Orders will be placed on December 15th!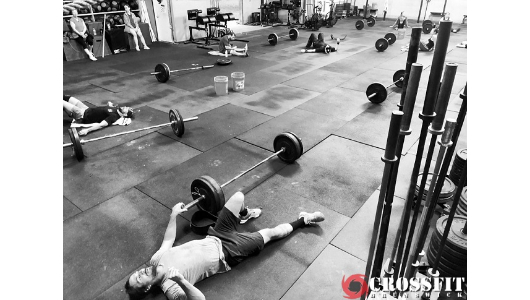 Is this post wod stretching? Or an entire class laid out? #classdown #gohard #theydid #crossfitbrunswick
Metcon
Saved by the Barbell (3 Rounds for reps)
3 rounds for max reps of:
1 minute of burpees


1 minute of wall-ball shots

1 minute of deadlifts


1 minute of med-ball sit-ups


1 minute of hang power cleans

Rest 1 minute
Men: 20-lb. ball, 115-lb. deadlifts and cleans


Women: 14-lb. ball, 75-lb. deadlifts and cleans
Warm-up (No Measure)
15 minutes to warmup barbells for WOD
Metcon
3mile Assault Bike (Time)