Posted by
James Colson
on Aug 4, 2018 in
WODs
|
0 comments
CrossFit Brunswick – CrossFit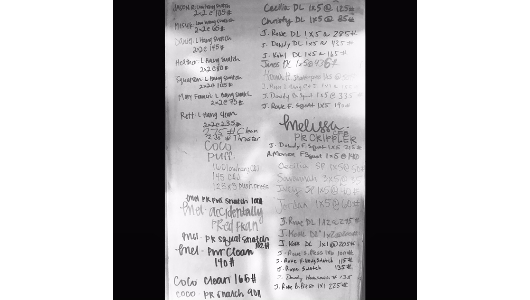 We're proud of this very short achievement board (it's 2 months worth and I think it was forgotten about). Regardless, sending a shout-out to Melissa for her "accidental" PR on Fran! HOW does one do that? #PR #achievements #visualizeyoursuccess,We're proud
Warm-up
10min for WOD Explanation & Athlete's Choice Warm-up
Metcon
We have something special in store for today….. you'll have to show-up to find out what it is!!!
Metcon (Time)
"Team Marathon"
We as a gym will MOVE through an entire Marathon, or 42, 195m.

These meters will be completed as a combination of Running, Rowing, and Biking.
(1mile Biked = 1600m)
Clean (1rm)
Death-By Cleans:

1 clean EMOM, adding weight each rep, until failure.

-Starting Weight 95/65, must add at least 5# per rep.