CrossFit Brunswick – CrossFit
Box News: We will be CLOSED this Sunday!
On Monday the 29th we will be open at 9am ONLY for Memorial Day 'Murph'.
If you are interested in signing up for the Murph Challenge, head here for more info. https://themurphchallenge.com/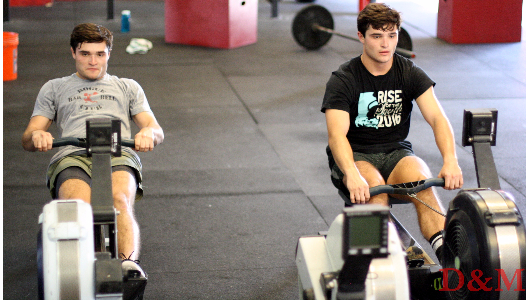 Athlete-Coaches Jacob & Joshua #teamtwinningandwinning

Warm-up
30min for Warm-up & WOD Prep:

9min EMOM

60 sec of Double/Single under Practice

60 sec of 1 Hang Power Clean + Front Squat + Push Jerk

60 sec of Mobility: Ankles & Shoulders

WOD Prep
5 Sets of:

10 Double-Unders

3 Power Cleans

2 Front Squats

1 Push Jerk

-Rest as needed , building as heavy as desired across 5 sets.

Push Jerk (5 x 1 )
Build as heavy as desired.

Metcon
Metcon (Time)
3 Rounds for Time, 20min Cap:

10 Power Cleans 95/65 (+135/95)

10 Front Squats 95/65 (+135/95)

10 Shoulder-to-OH 95/65 (+135/95)

50 Double-unders

Extra Credit
Conditioning: 1 x 400m Sprint (walk to the 800m mark and sprint back)

Core: 50+50 GHD Sit-ups/hip ext

Strength/Skill: 5 x 10 Alt DB Snatch