CrossFit Brunswick – CrossFit
Box News: Congrats to Team Squattin' 4 Cinnamon Rolls for another win… that's 3 weeks in Row! Tune in Tonight at 8pm to find out what our Week 4 Workout is!
-We will continue our Open Schedule tomorrow with a *suggested* warm-up and 'Heat' sign-up board for everyone to do 18.4! Be sure and stick around to cheer on your fellow athletes!
-Reminder that we will NOT be having our monthly Free Friday & Social this month.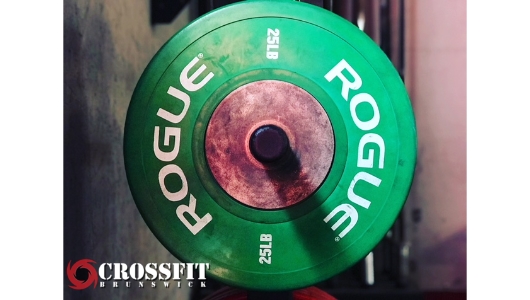 Olympic lifting is beautifully complex. What will we see for 18.4?? #Castrogoeasyonus #stillhurting #wallballsarecoming #thrustersanyone

Warm-up
10min for Warm-up, Mobility, & Instruction

***18.4 is tomorrow, so consider treating today as a active recovery day***
400m Run

30 Air Squats

20 Push-ups

10 Pull-ups
Then, Mobility:

Foam Roll/Bar Smash Legs, 2min/side

4-position banded Legs, 2min/side

Banded Shoulders, 2min/side

Skill Work
Today we will spend up to 20min to practice:

Pull-ups & Pull-ups Variations (to include Muscle-ups)

Handstands & HSPU Variation

Metcon
Metcon (Weight)
20min Partner Relay for Weight:
200m Run

1 Snatch
*athlete's choose their own weight
-Athletes will TAG & SWAP after each full round.

-Score is combined total of all weight lifted.

Extra Credit
Strength/Accessory: None

Skill/Conditioning: 10min jog/bike/row at a conversational pace

Mobility: Athlete's Choice