Posted by
James Colson
on Dec 10, 2017 in
WODs
|
0 comments
CrossFit Brunswick – CrossFit
Box News: This Month's Free Friday will be the 15th. NO SOCIAL (see below)
Kate & Al will be hosting our Christmas Party this year on Saturday the 16th! More details to come!
Remember to send us your CFB Success Story for a chance to a free hoodie!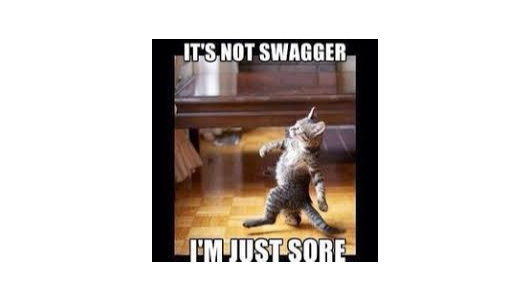 Still sore from the week before? Take a little extra time today to mobilize and stretch it all out. #mobilitymatters #soreswagger

Warm-up
10min for Warm-up, Mobility, & Instruction.
60′ High Knees

60′ Butt Kickers

60′ Walking Lunges

60′ Walking Groiner Stretch

60′ Banded Glute Activation (forward)

60′ Banded Glute Activation (backward)
Mobility: 2min bottom squat hold (or rig squats)
Warm-up back squats

Strength
Back Squat (10 x 5)
-1 set of 5 reps every 2min for 20min (10 sets)

-use first 5 sets to warm-up to 70-80%

-do last 5 sets at the same weight.

-warm up pull-ups between sets.

Metcon
Metcon (Time)
For Time, 20min Cap:

21-15-9 Pull-ups (+C2B)

21-15-9 Push-Ups (+HSPU)

21-15-9 Air Squats (+Goblet Squat 53/35)

-200m Run between each and every movement.
For ex.

21 Pull-ups

200m Run

15 Pull-ups

200m Run

9 Pull-ups

200m Run

21 Push-ups

200m Run…….

Extra Credit
Strength/Accessory: 5 x 8-10 DB Bicep Curls

Skill/Conditioning: 5 x ME HS Hold

Mobility: Foam Roll/ Bar Smash Lats