CrossFit Brunswick – CrossFit
-REMINDER: Free Friday & CFB Social AS WELL AS a baby shower for Coach Lauren & Coach Sarah will be THIS FRIDAY. There is a sign-up sheet on the front desk for anyone planning to attend. Both Lauren & Sarah are registered at Target & Amazon.
-Don't forget to order your Driven Supplements TODAY!
-This month we are checking-in to promote breast cancer awareness with #breastcancerawareness.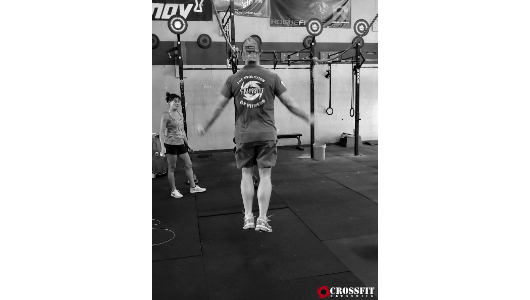 "Decision is the ultimate power." -Tony Robbins- You carry that power. It's yours. Use it. #powerful #makegooddecisions #youarestrong #gogetit #crossfitbrunswick
Warm-up
15min for Warm-up, Mobility, & Instruction
5min EMOM

5 KBS + 5 SDHP w/KB, PVC Shoulders with remaining time.
Then, w/ empty barbell:

5 Mid-Shin Snatch Deadlifts

5 Low Hang Snatch Pulls

5 Low-Hang Snatch HIGH Pulls

5 Low-Hang Snatch
Mobility:

T-Spine & Shoulders as needed.
Warm-up Today's Complex to ~50% 1RM Snatch
Strength
Snatch Pull Complex (10 x 1)
1 Snatch Deadlift +

1 Hang Snatch Pull +

1 Hang Snatch High-pull +

1 Hang Snatch
-1 set of the complex every 90sec for 15min (10sets)

-Start at ~50% 1RM Snatch and increase weight every 2 sets.
Metcon
Metcon (Time)
For Time, 12min Cap:

100 Double-Unders

30 Ground-to-OH 135/95 (+185/125)

100 Double-Unders
Extra Credit
Strength/Accessory: Death-By Strict HSPU

Skill/Conditioning: 10rounds, 10 HEAVY WBS

Mobility: Bow & Arrow Stretch, 3min/side