Posted by
James Colson
on Jul 11, 2017 in
WODs
|
0 comments
CrossFit Brunswick – CrossFit
Box News: We are taking pre-orders for CFB Hand Towels! All towels will be 14×32″ with the CFB logo printed on them. They will be $15 each and all proceeds will be going towards the Big Ass Fan Fund!
Free Friday will be next week on the 21st.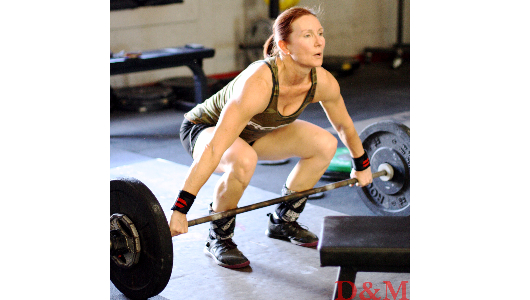 CFB Athlete Jackie. Killin' it. As always. #WCW

Warm-up
15min to Warm-up

2 Rounds

60′ Walking Samson Stretch w/PVC

10 Wall Squat Therapy w/PVC

5 High-Hang Power Snatch

5 Low-Hang Power Snatch

5 Mid-Shin Power Snatch

5 Snatch Drops

5 Snatch Balance

1-2 min T-Spine Extensions.
Warm-up Power Snatch

Strength
Power Snatch (8 x 3)
-1 set every 2min for 16min (8 Rounds)

-Start around 50% and use first 5 sets to build up to 75-80%

-Do final 3 sets @ same %

-Does NOT have to be touch and go.

-Practice/warm-up WBS between sets

Metcon
Metcon (Time)
4 Rounds for Time, 16 Cap:

21 WBS 20/14

15 Power Snatches 75/55 (+115/80)

9 Bar-Facing Burpees

Extra Credit
Conditioning: 1 mile walk/run, 400m intervals

Skill: 10min EMOM, 3-5 HSPU

Strength: Snatch High-Pulls 4 x 4 AHAP