Posted by
James Colson
on Nov 30, 2017 in
WODs
|
0 comments
CrossFit Brunswick – CrossFit
Box News: New Month, New Hashtag! Use #books4kids to help support Toys for Tots!!
We are looking at doing our Christmas Party outside the box year! If anyone has any suggestions (or wants to host one) let James know!
We will be CLOSED tomorrow for the weekly HeroWOD. Instead, let's all go checkout CrossFit Glynco's Grand Opening and show some support!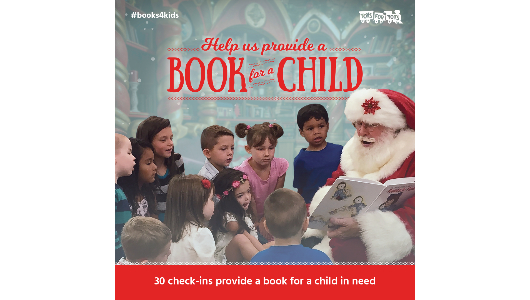 This December we are partnering with Sweat Angels and Toys-for-tots. Use the Hashtag #books4kids to provide books for children in need!

Warm-up
15min for Warm-up, Mobility, & Instruction
5min Coach's Choice Warm-up Game
Coach's Choice Mobility:

2-4min Lower Back/Glutes/Hamstrings
Then, 10 Reps Each

Alt. Scorpions

Straight Leg Deadlifts

Good Mornings

Back Squats

Deadlift
Warm-up Deadlift

Strength
Deadlift (3-3-3-2-2-2-1-1-1)
-1 set every 90sec (10sets in 15min)

-Build to a heavy single

Metcon
Metcon (Time)
For Time, 20min Cap:

21 AMSU

15 Deadlifts 135/95

9 Bar-Over Burpees

21 Hanging Knee Raise

15 Deadlifts 155/105

9 Bar-Over Burp

21 Knees-to-Elbow

15 Deadlifts 185/125

9 Bar-Over Burp

21 Toes-to-Bar

15 Deadlifts 225/155

9 Bar-Over Burp

Extra Credit
Strength/Accessory: 5 x 8-10 DB Bent-over rows/arm

Skill/Conditioning: SPend 5min on Strict PU/MU progressions

Mobility: Forward Fold, 5min