Posted by
James Colson
on Nov 9, 2017 in
WODs
|
0 comments
CrossFit Brunswick – CrossFit
Box News: Veteran's Day Murph, tomorrow! First wave at 9:15am.
Gobble Games Competition at Hyperformance athletics, also tomorrow.
Free Friday & CFB Social, November 17th.
Happy WODsgving Competition at CF Grit, November 18th.
3rd Annual "Gobbler Gut Buster" Partner WOD, Black Friday, November 24th @ 9am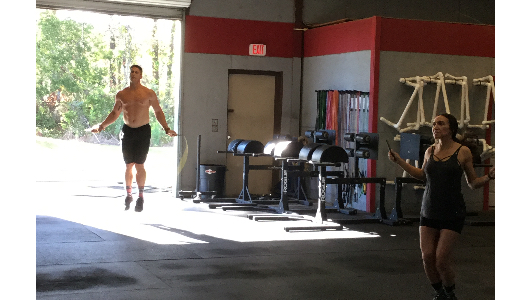 Have you met Pat and Cassy yet? If not be sure to stop and say hello! #doubleunders #killinit #soontobeparents

Warm-up
15min for Warm-up, Mobility, & Instruction

800m group Indian Run w/MB
Then, 3 sets of 5reps each w/empty barbell

Deadlift

Back Squat

Good Morning
Mobility:

Coach's Choice lower back, glutes, and hamstrings.

Strength
Deadlift (10 x 3)
-Build to a heavy but perfect touch-and-go set of 3.

-1 set of 3 reps every 2min, or 20min Cap

Metcon
Metcon (Weight)
16min AMRAP for Weight:

200m Run

2 Deadlifts
*Athletes will choose their own weight today. Score will be weight used times reps completed.

Extra Credit
Strength/Accessory: 5 x MEStrict Knee Raises/K2E/T2B

Skill/Conditioning: 10min jog/bike/row at a conversational pace

Mobility: Hips/Lower Back/Hammys