Posted by
James Colson
on Mar 8, 2018 in
WODs
|
0 comments
CrossFit Brunswick – CrossFit
Box News: 18.3 looks like a beast! Is this the week Team Squattin 4 Cinnamon Rolls goes down?!
-We will continue our Open Schedule today with a *suggested* warm-up and 'Heat' sign-up board for everyone to do 18.3! Be sure and stick around to cheer on your fellow athletes!
-Reminder that we will NOT be having our monthly Free Friday & Social this month.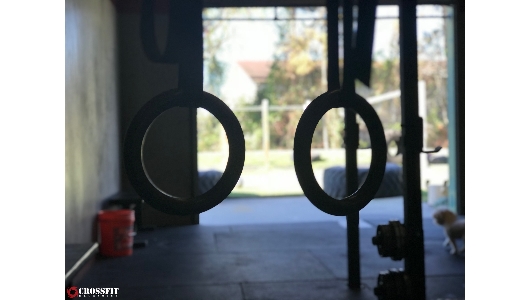 Here. We. Go. Muscle ups. Overhead squats. Snatches. Double unders. This is YOUR TIME to make moves on PR's! #Castroiscrazy #whatshoulders #lashesonlegs #handsgonnarip #18point3
Warm-up
***SUGGESTED WARM-UP***

5min Assault Bike or Row
Then, 5min Active Shoulder Mobility
Then, 5min Jump Rope Practice
Then, 5min Pull-up/Muscle-up Progression

*Today might the day you get your FIRST Muscle-up or Pull-up!!)
Then, 3 Slow Rounds
30 Jump Rope

5 OHS

30 Jump Rope

3 Pull-ups

30 Jump Rope

6 Alt DB Snatch

30 Jump Rope

3 Pull-ups
*Increase in weight/difficulty to match your standard for today across 3 rounds*
Metcon
ATHLETES!!! Good luck today and let's see some firsts!! Whether you are in the Open or Not, below is a guide for scaling/modifying for Friday Night Lights.
1) If you have Ring and/or Bar Muscle-ups, OR ARE CLOSE TO GETTING THEM, feel free to go RX or Scaled.

2) The Scaled version calls for STANDARD Chin-Over-The-Bar Pull-ups and will be a great workout by itself.

3) If you do not have Pull-ups yet, we will use the "Masters Scaled" variation of the workout for a 3rd "Modified" bracket of athletes.
All three workout variations are listed below.
Crossfit Games Open 18.3 (Ages 16-54) (Time)
2 rounds for time of:
100 double-unders

20 overhead squats 115/80 lb

100 double-unders

12 ring muscle-ups

100 double-unders

20 dumbbell snatches 50/35 lb

100 double-unders

12 bar muscle-ups
Time cap: 14 minutes
Crossfit Games Open 18.3 Scaled (Ages 16-54) (Time)
2 rounds for time of:
100 single-unders

20 overhead squats 45/35 lb

100 single-unders

12 chin-over-bar pull-ups

100 single-unders

20 dumbbell snatches 35/20 lb

100 single-unders

12 chin-over-bar pull-ups
Time cap: 14 minutes
Crossfit Games Open 18.3 Scaled Masters (55+) (Time)
2 rounds for time of:
100 single-unders

20 overhead squats 45/35 lb

100 single-unders

12 jumping chest-to-bar pull-ups

100 single-unders

20 dumbbell snatches 20/10 lb

100 single-unders

12 jumping chest-to-bar pull-ups
Time cap: 14 minutes