CrossFit Brunswick – CrossFit
Box News: The Free Friday & CFB Social is TODAY! Bring a friend by any class for a fun partner workout! Hang out and have fun at the CFB Social following the 6:15class.
Halloween Party at Daniel & Danielle's this Saturday!
Veteran's Day Murph, Saturday November 11th.
Gobble Games Competition at Hyperformance athletics, November 11th.
Happy WODsgving Competition at CF Grit, November 18th.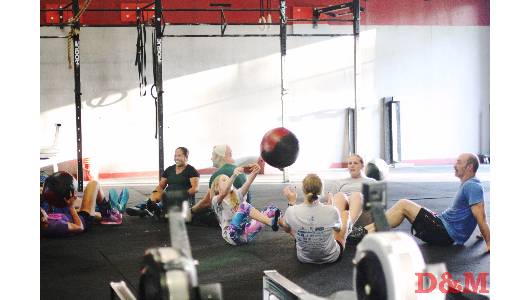 #freefriday #funstuff #groupwork #anyonecandoit

Warm-up
15min for Warm-up,Mobility, & Instruction
3min of "Pizza Game"
Then, 3 sets of

10 AMSU

10 Shoulder Press w/ PVC

60sec Double/Single-Under Practice
Mobility:

PVC Shoulders

Calf/Ankle Stretch
Warm-up Shoulder Press

Strength
Shoulder Press (10 x 3 @50-55%1RM)
-3reps EMOM for10min

-These should be light but FAST

-Continue to practice jumping rope between sets

Metcon
Metcon (AMRAP – Rounds and Reps)
20min Partner Relay:
5 Double-Unders (x3 singles)

5 Shoulder Press 75/55

200m Run
*increase the Double-Under and Shoulder Press reps by 5 each round.
Partners will TAG and swap after each full round.

Extra Credit
Strength/Accessory: 5 x ME Strict Pull-ups

Skill/Conditioning: Spend 5min drilling your rope climb foot wrap.

Mobility: Dragon Stretch, 3min/side