CrossFit Brunswick – CrossFit
14 days till the OPEN! Be sure to register and help us represent CFB!
Friday Night Lights is back! Be sure to sign up to save your spot on a team!
Free Friday will be February 15th!
Still need a 24 hour access key? Just ask a coach!
Next Driven order will be placed February 15th!
We would like to put a team together for Relay 4 Life this year! We will have a signup list on the front desk shortly as well as donation jar. Lets come together and help put an end to Cancer!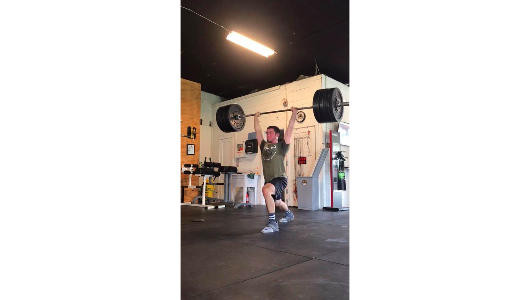 Everyone welcome Coach Kyle! He will be joining us later on this month as our new Coach!
Warm-up
10min for the Following:
400m row
3 position banded leg stretch 30sec per
3 sets w/barbell:

5 straight leg DL

5 front squats w/2sec pause

5 barbell good mornings
Then 5min:

Coach is going to cover the

Single Leg KB DL before starting

the strength.
Strength and Conditioning
(2) 1 & 1/4 front squats every 2min

Use the first 5 sets to warm up to

75% of 1rm and finish the last 5

sets at that weight. After each set

perform 6 single leg KB deadlift, 3

per leg.
1 & 1/4 Front Squat (10×2)
From the Floor
Single Leg Kettlebell Deadlift (10×6)
Metcon
18min time cap
Christine (Time)
3 Rounds for time:
500m Row
12 Deadlifts, bodyweight
21 Box Jumps, 20″