CrossFit Brunswick – CrossFit
16 days till the OPEN! Be sure to register and help us represent CFB!
Friday Night Lights is back! Be sure to sign up to save your spot on a team!
Free Friday will be February 15th!
Still need a 24 hour access key? Just ask a coach!
Next Driven order will be placed February 15th!
We would like to put a team together for Relay 4 Life this year! We will have a signup list on the front desk shortly as well as donation jar. Lets come together and help put an end to Cancer!
Our challenge for this month is Pull-ups! Check with your coach, your emails or the Facebook group for more details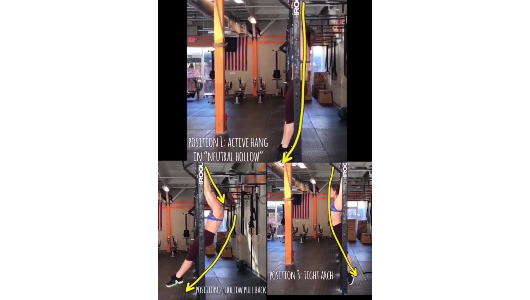 Warm-up
10min total
5min slow AMRAP:
3 pull ups

5 push ups

10 air sqats
Banded shoulder stretch 1min per

bow and arrow 1min per
Skill Work
Today we'll spend 20min going over

the basics of Kipping and getting

from that kip to one of the following:
pull up

C2B

BMU
For athletes who have Ring MU or BMU attempt Amanda with a 10min cap
Gymnastics
Amanda (Time)
9-7-5
Muscle-ups
Snatch, 135#/95#
If done with BMU don't check RX, write BMU in comments.
Metcon (AMRAP – Rounds and Reps)
15min:

5 C2B

7 T2B

9 Power cleans 95/65
scale T2B with kipping knee raises